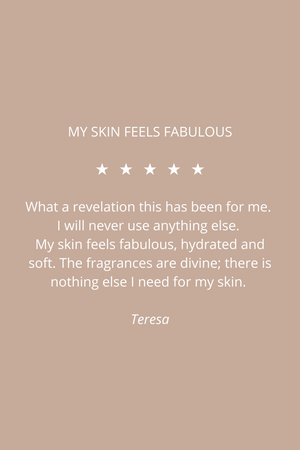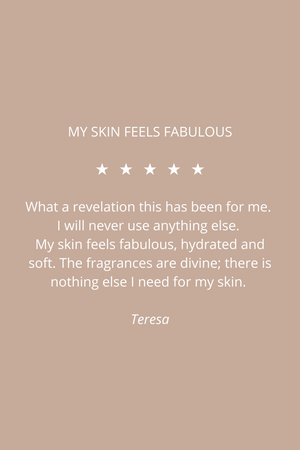 Nourish and Hydrate Bundle
Regular price
$ 240.00 NZD
Sale price
$ 192.00 NZD
or 6 weekly interest-free payments of

$ 32.00 NZD
What's this?
Nourish and Hydrate Bundle: Contains our Rejuvenating Oil, Nourishing Moisturiser and 2 Luxury Cleansing Cloths. RRP $192 (valued at $240) 
Velettà Rejuvenating Oil: Our signature product, Velettà's Rejuvenating Facial Oil is a delicately-textured but nutrient-rich essence packed with highly efficacious vitamins and fatty acids. It instantly nourishes skin, strengthening the skin's natural moisture barrier; boosting natural radiance, softening and conditioning the skin and improving skin tone. It helps regulate oil production for a youthful, dewy appearance.  It helps improve skin elasticity and provides an even base for make-up application (50ml/1.69 fl.oz).
Velettà Nourishing Moisturiser: Composed of high-potency ingredients, our Nourishing Moisturiser delivers a luxurious layer of hydration and protection for your skin. It will leave your skin looking naturally bright and fresh while providing an even base for makeup application. Locking in moisture and nutrients to improve skin elasticity, it softens fine lines while soothing and calming skin. It helps replenish skin with essential vitamins and minerals, for a dewy, youthful glow (50ml/1.69 fl. oz).
2 Luxury Face Cloths: Our face cloths are silky and soft for a gentle but very effective cleanse that won't compromise your skin's barrier. They work brilliantly with Velettà Cleansing Oil, giving you clean, hydrated and soft skin. These cloths take off every bit of makeup while being amazing gentle. They are made of 100% PVA (Polyvinyl alcohol) - a water-soluble synthetic polymer. It is biodegradable and PVA fabric breaks down over time and use. 
Love it
The products are beautiful to use, smell divine and make my skin feel incredibly soft.
Love feeling on Sensitive Skin
I have sensitive skin and the Veletta is wonderful. I have been using for around 5 years and can't recommend more highly!
Completely smitten by this bundle!
I'm a long-time and enthusiastic user of both Veletta's nourishing moisturiser and rejuvenating oil, so the bundle is the perfect combination for me, with the bonus of the face cloths. I just love these products and my skin looks so much better since I've been using them.
---